June is Adopt-a-cat Month!
Want to adopt a pet?
Or just volunteer?!
Go towards the bottom of this page!!

1-888-426-4435
24 hours a day!

Remember,
Cats & lilies do not mix!
They are super poisonous to them!!

Kittencare.com


Michigan Animal Events!
June 1- Protect-a-Pet Clinic
Free vacinations for eligible pets at Balduck Park, Detroit
(313) 872-3400
June 2- Spring Mutt March
5 mile stroll around Edsel & Eleanor House!
June 15- Hogs for Cats & Dogs
Adoptable pets available at Motor City Harley-Davidson
866-MHUMANE for info.
August 7- Putts for Paws, 4 person golf scramble
Fox Hills Golf Course in Salem Twp.
866-MHUMANE for info.
August 24 & 25- Animal Care Fair
Activities, pet product discounts & adoptable pets
Southfield Civic Center
The Detroit Zoo had "Meet your best friend at the zoo" on May 4th & 5th.
The people were lined up outside the gate an hour before the event opened!
They were able to adopt out 729 pets that weekend!
It will be held again next year, so if you want a pet or just want to help out, come and join the many animal rescue groups!!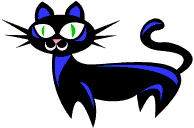 Carreers for Animal Lovers!
:)


All kinds of pet info & more!
Dog photo contest!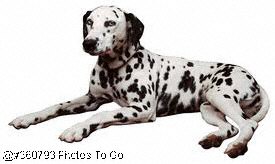 Free Pet ID Tags
Only pay $1.99 shipping!
Enter MF63 in coupon field

Canine Cookies


2 cups all-purpose flour
1 cup whole wheat flour
1 cup cornmeal
3/4 cup wheat germ
1/2 cup non fat dry milk
1 pkg. Active dry yeast
1/4 cup warm water
1 can (10 3/4 oz.) beef broth

Combine the first 5 ingredients in large bowl.
Soften yeast in warm water & add it to dry ingredients.
Add beef broth. Mix well with hands, dough will be stiff.
Divide dough into halves & roll each out on floured board.
Cut into shapes 1/4" thick. Place on ungreased baking sheet.
Bake at 300f for 45 minutes.

Vote for Pet Bits! @ I-love-dogs.com

Lost or found a pet?
Want to adopt a pet?
Want to help animals in need?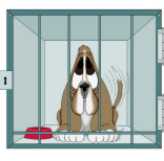 Happy Tails Feline & K-9 Rescue
(810) 772-7883
P.o. Box 806064
St.Clair Shores, MI 48080
Ft. Detroit Golden Retriever Rescue
609 W. 13 Mile Rd.
Royal Oak, MI 48073
(810) 588-5874-Pat Coates
Spay and Neuter your pets!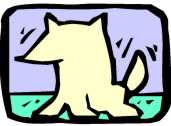 All Paws Animal Rescue
2323 Easy Street
Ann Arbor, MI 48104
(734)973-6405
Karsplus@yahoo.com
Center for Animal Care & Control
11 Park Place suite 202
New York, NY 10007
(212) 722-3620-Marilyn Haggerty-Blohm
Animal Protective League
1729 Willey Ave.
Cleveland, OH 44113
(216) 771-7577-Jeff Kocian
Royal Oak Animal Shelter
1515 Edgeworth
Royal Oak, MI 48067
(248) 546-6304