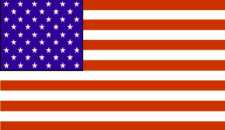 Star Spangled Banner!
Celebrate the 4th with family & friends!
Serve up some food and have fun celebrating this patriotic holiday!
Try some new dishes & have a great time!
Here are some recipes and ideas to make things great!
Cheesy Chili Dip
1 pound Velveeta cheese, cut up
1 can (15 oz.) Hormel chili, with or without beans
Microwave Velveeta & chili in 2-quart bowl on high 6 to 8 minutes, stirring every 3 minutes. Serve hot with tortilla chips.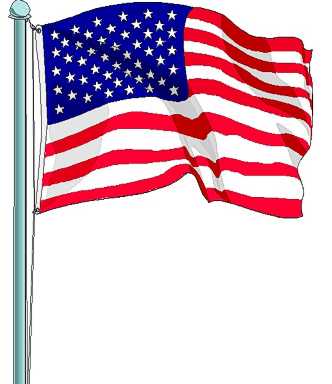 Flag Cake
2 pints strawberries, divided
1 pkg. (10.75 oz.) frozen pound cake, thawed, cut into 10 slices
1 1/3 cups blueberries, divided
1 tub (8 or 12 oz.) Cool Whip, thawed
Slice 1 cup strawberries; set aside. Halve remaining strawberries; set aside.
Line bottom of 13 x 9" baking dish with cake slices.
Top with 1 cup sliced strawberries, 1 cup blueberries & Cool Whip.
Place remaining blueberries & strawberry halves on whipped topping to create a flag design. Refrigerate until ready to serve.
Double Strawberry Cheesecake
1 pkg. (8 oz.) cream cheese
1/3 cup sugar
1 tub (8 oz.) Strawberry Cool Whip, thawed
1 graham cracker pie crust (6 oz.)
Beat cream cheese & sugar in large bowl with wire whisk or electric mixer on high speed until smooth. Gently stir in Cool Whip. Spoon into crust. Refrigerate 3 hours or until set. Garnish with strawberries.
Potato Salad
2 1/2 pounds red potatoes, large diced
3 tablespoons cider vinegar
3/4 cup mayonnaise (homemade if possible)
1 teaspoon mustard powder
1/4 cup chopped parsley
1 tablespoon chopped fresh tarragon
1/2 tablespoon very thinly sliced garlic
3 tablespoons fine chopped cornichons
1/2 cup small dice red onion
1/2 cup thinly sliced celery
1 teaspoon kosher salt
1/2 teaspoon freshly ground black pepper
Place potatoes into a large heavy-bottomed pot. Cover with cold water and place over medium heat. Cover the pot and bring to a boil. Immediately reduce heat and remove lid. Gently simmer until potatoes are fork tender. Drain and place into an ice bath to cool. Remove skin by rubbing with a tea towel. Slice potatoes into rounds and place into a zip top bag. Add the vinegar and toss to coat all of the potatoes. Place the bag into the refrigerator overnight.
In a large mixing bowl, combine the mayonnaise, mustard, parsley, tarragon, garlic, cornichons, onions, and celery. Once evenly combined, add the potatoes and season with salt and pepper. Let the salad chill in the refrigerator for at least an hour before serving.
Grilled Chile Wings
1 cup pineapple juice
2 tablespoons balsamic vinegar
2 tablespoons dark brown sugar
4 cloves garlic, finely chopped
1 Scotch bonnet or habanero chile, finely chopped
1/2 teaspoon ground allspice
24 chicken wings
Salt and freshly ground pepper
Carrot and celery sticks
Use side burner or preheat grill. Combine all ingredients in a small saucepan and let boil for 2 minutes. Remove from heat, pour into a large bowl and exept chicken wings let cool. Add chicken wings to the marinade and marinate in the refrigerator at least 2 hours. Grill over medium heat for 10 to 15 minutes or until cooked through. Serve with celery and carrot sticks.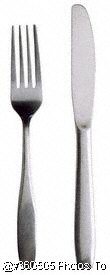 Frozen Berry Fluff
2 cans (21 oz. each) raspberry pie filling
1 can (14 oz.) sweetened condensed milk
1 can (8 oz.) crushed pineapple, undrained
1 tub (12 oz.) Cool Whip, thawed
In a bowl, combine pie filling, milk & pineapple. Fold in Cool Whip. Spread into ungreased 13 x 9" pan. Cover & freeze for 8 hours. Remove from freezer 10-15 minutes before serving. Cut into squares.