ASPCA is an animal rights organization trying to help animals everywhere!

There are so many problems and not enough being done by our own government! Animals are made to suffer because they are not important enough ( & they don't vote) to be helped by our politicians.

ASPCA is trying to change that! They need your help!
Please go to the Animal Rights site and look through the different issues being addressed. Then submit your opinion to your state representative using the form provided!

It is about time we help the helpless!

Here are just a few issues:
Florida help ban animal fighting in your state!
Pennsylvania help ban the sale of dog & cat fur products!
Missouri is the #1 puppy mill state! Help stop the abuse!
Louisiana help stop animal abuse!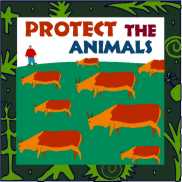 Click on picture to go to ASPCA!
MICHIGAN HUMANE SOCIETY 13TH ANNUAL BOW WOW CHAMPAGNE BRUNCH CELEBRATES 125 YEAR HISTORY OF THE SOCIETY (THAT'S 875 DOG YEARS!)
(Dearborn)--The Michigan Humane Society will hold its 13th annual Bow Wow Champagne Brunch at the Ritz-Carlton Dearborn on Sunday, April 21 from noon until 3:30 p.m. This elegant afternoon, hosted by WMGC's popular morning show host, Jim Harper, not only celebrates the rich 125 year history of Michigan Humane Society, but also includes a champagne reception, silent auction, gourmet brunch, and appearances by some very special four-legged guests.
This year's silent auction should prove to be outstanding and features a variety of items to compliment and enrich your lifestyle as well as cater to your pet. Michigan Humane Society is pleased to include auction items from Neiman Marcus, the Fox Theatre, Detroit Zoological Institute, The Whitney Restaurant, Townsend Hotel and Bay Harbor Properties.
There are still sponsorship opportunities at a variety of levels, as well as opportunities to donate to the silent auction and purchase tickets. Tickets to the Bow Wow Champagne Brunch begin at $175.00 per person. Reservations must be made by Wednesday, April 10. Please call (248) 852-7420.
Proceeds from this heartwarming event will benefit the nearly 48,000 homeless, abused, and neglected animals cared for each year by the Michigan Humane Society.
The Michigan Humane Society is a private, nonprofit organization serving the animals since 1877 and operates three full-service shelters and charitable animal hospitals in the metro Detroit area.
Animal Watchers
Canine Crusader
By Rebecca L. Rhoades

It takes a huge commitment by Burt Ward to house up to 50 Great Danes at a time in his home- not to mention dishing out 1,200 pounds of dog food every day.

As Robin in the 1960s television series Batman, Burt Ward helped rid the world of crime and injustice. Today, Ward is fighting a different kind of injustice--the senseless killing of homeless animals.

Ward and his wife, Tracy, run Great Dane Adoptions and Rescue, and for the past seven years, they've devoted their lives to finding good homes for any and every unwanted Dane. Since 1994, they've found homes for more than 3,000 of the giant dogs, most of whom would otherwise have been euthanized.

The Ward's crusade began when Tracy adopted her first Dane, Beauty, from a local shelter and learned that 28 others in homes throughout the county were also awaiting adoption. Tracy quickly adopted a second dog, Apollo, but when she called to inquire about the status of the remaining animals, she was horrified to learn that all had been destroyed. Since that day, the Wards have taken in every Great Dane they can find, no matter what his physical condition. "We take them if they're perfect," says Tracy, "and we take them if they need $10,000 worth of operations."



"You know what the most dangerous thing is in our household?" asks Burt. "Trying to get to the bathroom in the middle of the night without tripping over a dog."

Having so many dogs requires a considerable commitment on the part of the entire family. According to Tracy, they've used more than $700,000 of their personal funds to finance the organization. Many of the dogs who come to the Ward's home need medical attention, and it requires about 1,200 pounds of food a day just to feed all those hungry mouths. Tracy is responsible for the day-to-day care of the dogs, while Burt spends most of his days running Logical Figments, an animation company that provides feature film special effects, in order to help finance their passion. The Wards also have a large menagerie of their own pets to care for: seven cats, four horses, a pony, a sheep, two birds and five dogs, including the world's largest Great Dane, Avalanche, who stands 43.5 inches tall at the withers and weighs 285 pounds.

But Burt and Tracy can't imagine doing anything else. "We can't stop," says Burt. "Every one of these beautiful, loving animals would be dead if it weren't for us. I see lives, healthy lives, innocent puppies who are going to be put to death simply because they don't have a home. And that to me is a great injustice."

Potential adopters must visit the Ward's home to personally select a dog. "We get more than 100 calls a day. What's difficult is sorting out the great homes from the okay homes," says Burt. "We're very selective as to who we give our dogs to." And if for any reason the new owner must relinquish the Dane, he must be returned to the Wards. The adoption fee is $400. To adopt a Great Dane or to send a donation, contact Great Dane Adoptions and Rescue at (909) 279-5100.


From Animal Watch magazine, Fall 2001. You can receive Animal Watch with your donation to the ASPCA.




2001 The ASPCA
424 E. 92nd St
New York, NY 10128
(212) 876-7700
website@aspca.org


Urge Massachusetts Gov. Swift to Oppose MA.S 2047!
Oppose Legislation to Promote Greyhound Racing!

Recently, legislation affecting the Massachusetts horse and dog racing industries passed the Massachusetts Legislature. This legislation, S. 2047 (a newly assigned bill number), will have negative consequences for the greyhound dogs that are a part of the greyhound dog racing industry. S. 2047 is now before Governor Jane Swift and your help is needed now more than ever to inform her of your opposition to this legislation.

The ASPCA opposes S. 2047 because it provides a multi-million dollar subsidy for the racing industry, which will likely only worsen the already poor conditions for racing greyhound dogs. Since greyhound racing profits have been declining in recent years, the huge subsidy contained in S. 2047 is an attempt to revitalize this dying industry that is responsible for the inhumane treatment and exploitation of greyhound dogs. Though S. 2047 does contain increased record keeping requirements for racing track owners and a provision establishing an adoption trust fund, these aspects of S. 2047 are greatly outweighed by its damaging provisions.

Please remember that each year, more than 20,000 greyhound dogs are killed nationwide simply because they are no longer able to turn a profit at the racetrack. Even during their racing years, these dogs are often terribly mistreated, spending long hours locked in tiny cages, being fed rancid meats and being denied basic veterinary care. The ASPCA believes that instead of legislative measures to increase the profits of this inhumane industry, we must work to protect the greyhound dogs that are unfortunate enough to be involved in it.

The ASPCA opposes S. 2047 because it:

Provides a multi-million dollar tax subsidy for the Massachusetts racing industry. This subsidization is achieved by the redirection of the tax money collected from the racing industry and from unclaimed winnings into purse funds, instead of a general state fund. These purse funds are then awarded as prizes to racing dog owners, instead of other state-funded activities. Consequently, the taxes paid by racetrack owners are used to benefit their own industry and will perpetuate the poor treatment of racing dogs.

Expands the rights of dog racing tracks to simulcast horse-racing activities. Providing for the increased broadcasting of other racing events at greyhound dog racing tracks promotes the greyhound racing industry itself and the cruel treatment of greyhound dogs.

Establishes a new lottery sweepstakes ticket program to generate additional money for the greyhound racing industrys purse accounts. This new form of gambling also promotes this industry and its inhumane treatment of greyhound dogs.

Offers inadequate protection for the greyhound racing dogs themselves. The provisions it does contain concerning increased record keeping do not go far enough to ensure that greyhound dogs will be treated any better even after their implementation.

Please contact Governor Jane Swift today and inform her of your opposition to this bill and the subsidies it contains for the racing industry. Be sure to tell her that you are concerned about the welfare of these racing dogs and that you want to see their lives significantly improved. You may reach Governor Swift by calling (617) 727-9173 or by writing to her at The State House, Room 360, Boston, MA 02133. To view a sample letter on this topic, click on the above Take Action Now box. If after reading the letter you agree with it, allow us to send it to Governor Swift on your behalf by following the directions provided and then clicking on the Send Message button.

Ringling Brothers Charged With Abusing Elephants!
Lawsuit against circus based on Endangered Species Act.

As Ringling Brothers and Barnum & Bailey Circus begins performing at Madison Square Garden in New York City. Several animal welfare organizations, including The Fund for Animals, The Animal Welfare Inst. and The ASPCA are warning th public about the brutality circus staff routinely inflict on performing elephants. The groups charge that to train and control its elephants, Ringling Brothers routinely keeps the 6,000 to 10,000 pound animals in chains and regularly beats them with bullhooks- clubs with sharp metal hooks on the end. In support of these charges, the organizations presented eyewitness sworn accounts by former Ringling Brothers employees, a recent Dept. of Agriculture report that Ringling Brothers causes "physical harm" to its baby elephants and recent video footage of Ringing Bros. Employees hitting elephants.

"People go to the circus because they love animals", according to Nancy Balney, Director of Government Affairs for the ASPCA, "not knowing they are unwittingly perpetuating the abuse this circus inflicts on elephants. As long as people continue to buy tickets, Ringling Brothers will continue to torment elephants."

The groups, joined by a former Ringling Bros. elephant worker, have sued Ringling Brothers under the Endangered Species Act, which prohibits the "harming" of any animal that is listed as "endangered". Ringling Bros. uses endangered Asian elephants in its circus. The case is pending in federal district court in Washington, DC.

The reports of routine chaining and beatings are based on several recent eye-witness accounts by Ringling Bros. employees who recently left the circus and who have submitted sworn testimony to the U.S. Dept. of Agriculture that elephants are routinely beaten and repeatedly hit and prodded with sharp bullhooks in order to "break" them and make them perform "tricks" in the circus.

The organizations also point to a recent USDA investigation which found that Ringling Brothers inflicted "large visable lesions" on baby elephants at its "Conservation Center" in Florida, when it forcibly seperated the less than 2 year old babies from their mothers during what Ringling Bros. employees referred to as the "routine" seperation process. After consulting an independant panel of elephant experts, in May 1999 the USDA informed Feld Entertainment, Ringling Bros. parent company, that this treatment of the babies caused them "trauma and physical harm", and was completely unnecessary.

"All of this treatment violates the law," said Katherine Meyer, attorney who is handling the case against Ringling Brothers. "Both the Endangered Species Act and the Animal Welfare Act prohibit the abuse of these magnificent animals. It's time to put an end to this archaic pratice."
Taken from the ASPCA web site.