Sly-Buttons is a retired Greyhound I met recently. We were at the Inn at Crooked Lake in Oden, MI when we met her. The Inn keeper's mom adopted her not too long ago. Her name should be Shy-buttons! She was very shy, but very sweet!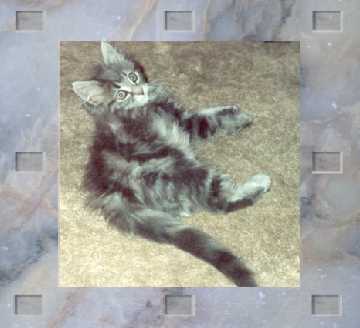 This is George!
He was my sister's cat until he ran out the door & never came back.He was full of energy & love!
Alex is king of cats!
He is another of Lisa's cats.
A great shot of my dogs Lola & Kennedy!
This pic made it in our local newspaper.
Lola & Kennedy were looking at marshmallows in my hand.